Laura & Mathew's Wedding
From romantic beginnings blossomed true love for Laura and Matthew. Meeting at University in Norwich when they were 21 years old, they lost touch and went their separate ways. Fifteen years later Matthew tracked down Laura on Facebook, asking her on a date. Laura jumped at the chance of rekindling their friendship, even though they were living 190 miles apart. From the moment their eyes met over drinks on their date, they knew they couldn't part company again and have been together ever since.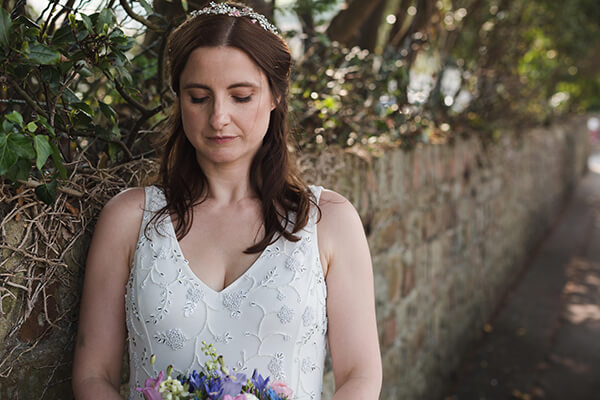 Marrying near the sea in a 1930s style mansion house was a dream for Laura and Matthew. Norton House in Swansea provides a real country house party feeling, which befitted their romantic personalities. Memories of their magical day include saying their vows, walking down the aisle and dancing the night away to their first dance Let's Go Swimming Wild by Sweet Baboo.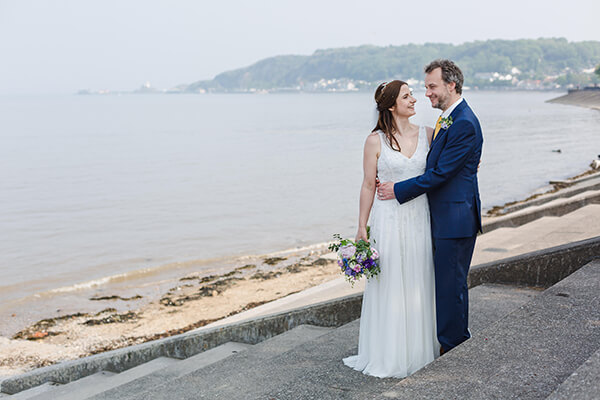 Photography - Laura Eddolls Photography: https://www.lauraeddolls.com/
Wedding dress - Adriana Papell
Cake - a basic M&S cake decorated by Maggie Dettmar & Ann Courtney
Flowers - The Flower Hive: http://www.theflowerhive.co.uk/
Rings - Beachcomber Jewellery: http://www.beachcomberjewellery.co.uk/
Shoes - Rainbow Club
Laura Eddolls Photography and link to this website: