Natural Bridal Makeup
If your wedding day is coming up, one of the most important things is to make sure your have a wedding makeup look that you are comfortable with.
You don't have to wear more make-up on your wedding day. A simple, natural beauty look can be really effective and help you look the most beautiful version of yourself. To help you, I have put together my top tips for your natural bridal make-up.
1. Your Skin
To help you achieve natural glowing skin, exfoliate regularly in the run up to your wedding. This will help you to even out your skin tone and boost the ciruclation. Try St Ives Apricot Scrub, £2.49.
Before you apply your makeup cleanse, tone and moisturise. For your wedding day, use an oil-free moisturiser to help your make up last all day (try Neutrogena Visably Clear Oil-Free Moisturiser, £2.75).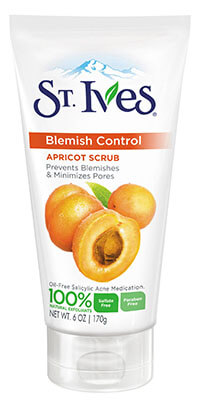 2. Primer
Even if you dont usually use a primer, don't skip this step. Adding a good primer before make-up will help to keep it on all day, especially around any problem areas (try Laura Mercier Foundation Primer, £27). Just apply a small amount all over your face before applying your foundation.
3. Your Base
Your skin should all look good in both real life and photos. To do this you need to have the right base...
It's important to get the right foundation for your wedding day. When choosing your foundation, the shade should blend in perfectly with your natural skin tone (be sure to check it natural lighting, not just in the store). Foundations with SPF will reflect the flash and can make you look white so opt for one without any SPF, like MAC Face and Body, £22. Apply this to your face with your fingers or a brush and remember to blend. Using a damp sponge like a beauty blender will give you a sheer finsh. Apply your makeup to your face, as well as blending down the jaw line and neck.
Following this dot your favorite concealer on gently only where needed with a clean fingers (Try NARS Radiant Concealer, £22.50). Set your makeup with a loose powder like NARS Light Reflecting Loose Powder, £27.
If you want to add a little colour to your skin add some bronzer (try Bobbi Brown Bronzer, £28.50) using a big fluffy brush. Keep it natural by sticking to a colour that is only one shade darker than your natural skin tone.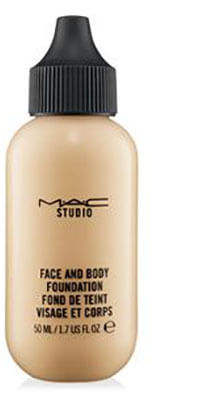 4. Cheeks
Give your cheeks some colour using pink or peach tones (like Bobbi Brown Pretty Pink Blush, £19.50). Use a fluffy brush and apply lightly in large circular movements to the apples of your cheeks.
5. Eyes
To begin, use an eye primer before applying your eye make-up as this will keep the eye shadow from sliding into the creases (try Urban Decay Eyeshadow Primer Potion, £16).
For your eyes, stick to natural tones, such as pinks and browns (the Urban Decay Naked Palette, £38.50, has a gorgeous selection of colours). Apply the lightest shade to your whole eye lid, then add a darker brown shade to the outside corner of your lids blending back towards the middle. Make sure you blend well with an eye shadow brush. Add dark brown or black liner to the upper lash line to add definition.
Finish the look by curling your lashes and adding mascara. To really make your eyes pop add some individual eye lashes.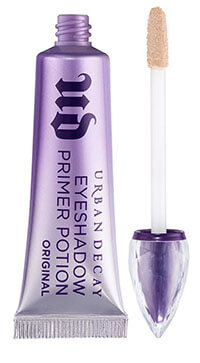 6. Eyebrows.
Your eyebrows can frame your face - but be careful not to go overboard. Fill these in gently with a brush using small, light strokes (try Wunderbrow, £19.95).
7. Lips
Keep your lips feeling and looking amazing all day start by applying a natural looking lip pencil like MAC Boldly Bare Lip Pencil, £13. Then add a moisturising lipstick like Bobbi Brown Pale Pink Lipstick (£21). Blot and reapply to make it last.
Finish your look by using a setting sray like MAC Prep + Prime Fix (£17.50).