The perfect vintage
wedding
Vintage weddings never go out of fashion! Whether you love 1920's art deco, great gatsby-style luxury, sweetheart 1940's or fab 1950's, a vintage wedding theme always looks great! Here are some ideas to achieving a modern-day vintage inspired look.
Foundation
Applying make up in sheer layers and adding a bit of sheen can help to instantly achieve a modern take on classic vintage beauty.
Eyes
Use pale eyeshadows so you can focus the look around the eyeliner and lashes. Add winged eyeliner for a 1950s look. Use a liquid eyeliner across the whole eye, as close to the lashes as possible (Estee Lauder Double Wear Eyeliner, £22 is perfect for this). Add in the winged effect by drawing the line from the bottom row of your lashes up towards the end of your eyebrows . Add fake lashes to instantly widen the eyes... the right lashes can change your eye shape to achieve the 1920's wide-eyed look.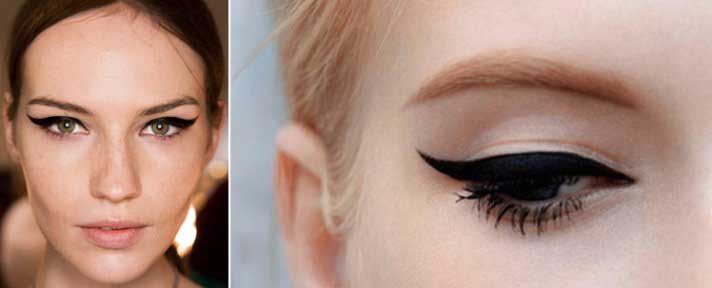 Eyebrows were a real feature in the 1950s... they were shaped, pronounced and dark for a real statement. Pluck your eyebrows, shape with a clear gel and darken with a eyebrow pencil (try Lord & Berry Magic Eyebrow Pencil, £10).
Lips
Complement strong eyes with dark plum or cherry coloured lipstick. Try Laura Mercier(Rouge Nouveau Weightless Lipstick, £20). If strong colours don't suit you, use lip liner and pastel 1960's look.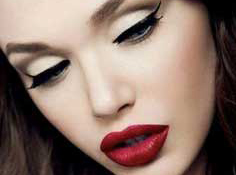 Hair
Buns: Soft waves framing the face are typical of the 1920's and 1930's. You can also add a bun at the back or side.
Victory rolls: Hair rolls and sexy waves are easily adaptable to give a modern edge for a super glamorous wedding day!
Headpieces: Why not keep an eye out for antique jewellery thats been redesigned, a 1920s headband or floral and beaded pieces.
Nails
To add to the theme match your nails to your lipstick. In the 1950s nails were long and oval shaped with he full nail painted the same colour as the lipstick.
Other ideas
Wedding dresses: A vintage inspried wedding dress can bring glamour and sophistication to your big day. Think beads, lace and feathers!!! Try the Jenny Packham selection for modern inspired vintage and why not add a beautiful headpiece or a birdcage veil to finish the look?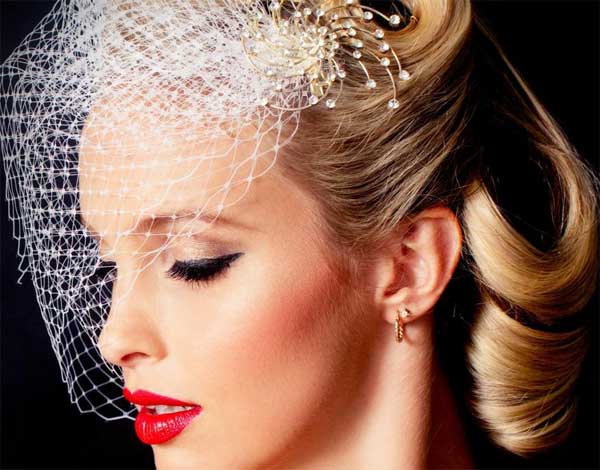 Wedding cards: Use save the date cards to introduce your guests to your vintage theme. Use old styles of lettering, photos or even old theatre programs.
Venue: why not go for a garden, picnic, backyard or barn? Use colours and fabrics to compliment your venue - they can make a whole time period....use turquoise, soft pink, laces or velvet to compliment your venue.